Group Camping

Group camping - Great Smoky Mountains National Park offers 7 campgrounds. Group camping reservations at some campgrounds can be made online; others are on a first-come, first-served basis.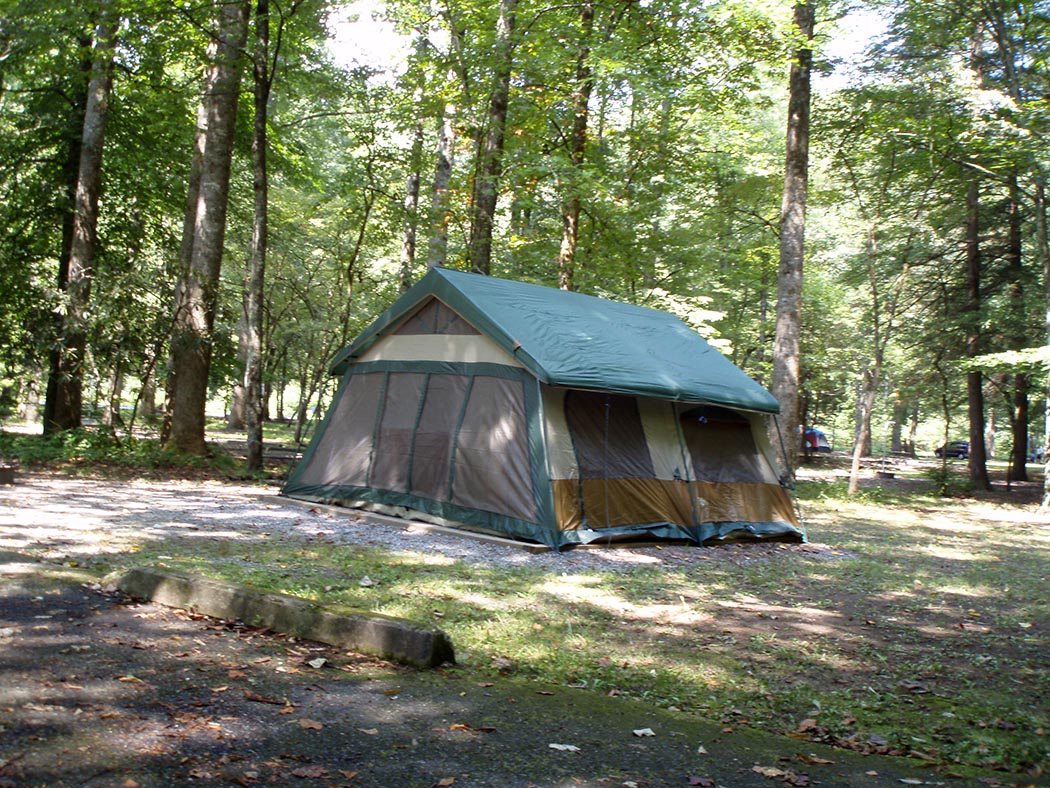 Firewood Regulations: Only heat-treated firewood that is bundled and certified by the United States Department of Agriculture (USDA) or a state department of agriculture may be brought into the park. Campers may also collect dead and down wood found in the park for campfires. Certified heat-treated firewood is packaged and clearly marked with a state or federal seal. Heat-treated wood is available from a growing list of private businesses in communities around the park. Concessioners at Cades Cove, Smokemont, and Elkmont will provide heat-treated wood for sale during their operating season (typically March through October at Smokemont and Elkmont and through December at Cades Cove). Visit www.nature.org/firewoodmap for a map of local stores and businesses that sell certified firewood. Additional information about this regulation.


Camping Policies


During summer and fall, sites at Elkmont, Smokemont, Cades Cove, and Cosby may be reserved online or by phone at (877) 444-6777. Reservations are accepted only for May 15-Oct 31. All other campgrounds are first-come, first-served.

The park has seven areas where groups may camp. These areas are listed in the table below, along with the operation dates and contact numbers for site information. Group campsites are open only during the months listed.

Group campsites will accommodate tents only. Trailers, campers, or other wheeled units are not permitted. Showers and electric hookups are not available in park campgrounds, however shower facilities are available in the communities surrounding the national park. Please inquire about the nearest facilities when you check-in at the campground.

The minimum party size is eight, and the maximum length of stay is seven nights in these areas. Check out time is noon. You are welcome to call the ranger station to obtain site-specific information, but be aware that the ranger stations are field offices and are not staffed during all hours!

You must have reservations to camp at a group site. You can make reservations online or by phoning the National Park Reservation Service toll-free at (877) 444-6777. Additional information about when you can make reservations. Payment is required at the time the reservation is made.

Stay/Site Limits:
Group site limits are site specific. The park stay limit is 7 consecutive days from May 15 thru October 31 and 14 consecutive days from November 1 thru May 14, the purpose of which is to allow more people to stay in a public campground. A day-by-day extension of the 7 day limit may be requested at the campground kiosk, not to exceed a total consecutive stay of more than 14 days. Reservations which exceed the 7-consecutive-day limit may be cancelled and refunded.


Group
Campground
Open/Close
Dates
Number
of Sites
Maximum
Number
of People
Cost
Per
Night
Big Creek
(423) 487-2683
March 29 - Oct 27
1
25
$50
Cades Cove
(865) 448-4106


March 8 - Oct 30
2

1

1-with pavilion
20

30

30
$40

$60

$75

Cataloochee
(828) 497-1930
March 22 - Oct 27
7
25
$40
Cosby
(423) 487-2683
March 22 - Oct 27
3
20
$30
Deep Creek
(828) 488-3184
March 29 - Oct 27
3
20
$40
Elkmont
(865) 430-5560
April 26 - Oct 30
1

2

1
15

20

30
$30

$40

$60
Smokemont
Nov 1 - May 14
(828) 497-1940

May 15 - Oct 31
(828) 497-9270
April 12 - Oct 30
3
20
$40
Reservations are required at all group campgrounds.
The following campgrounds are accessible: Cataloochee, Cosby, Deep Creek, Smokemont.