Tipton Place in Cades Cove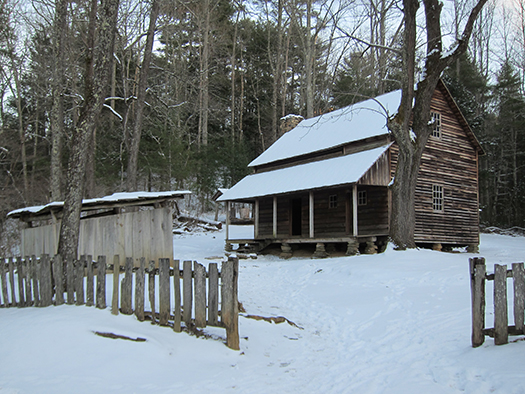 William "Fighting Billy" Tipton was born February 13, 1761 in Shenandoah, VA. He was the fourth son of John Tipton. Fighting Billy was the first Tipton to move into the Cove, and he contributed to the Cove survival with forging and milling operations.

William "Fighting Billie" Tipton was the son of Col. John Tipton of Carter County, both veterans of the Revolutionary War who acquired considerable recognition for their prowess on the battlefield. Col. John Tipton received prominence also for his opposition to John Sevier over establishment of the State of Franklin. William and another son, Thomas, were awarded several Tennessee Land Grants for Cades Cove property as early as 1821 with William being the dominant land speculator. William then enticed several Carter County relatives and neighbors to migrate to Cades Cove with many acquiring property from him.