Photography
Great Smoky Mountains National Park is a photographer's paradise. There are many places within the park that provide opportunities for great photography. You will find magnificent vistas, waterfalls, rushing streams, overlooks, wildlife, historic buildings, grist mills, fall foliage in October and November, mist rising from the depths of the mountains, sunrises, sunsets, wildflowers, fauna, fresh fallen snow scenes, and more.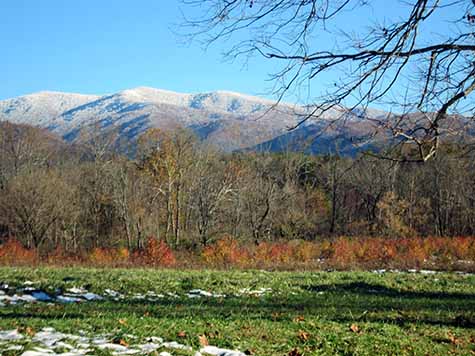 Cades Cove - one of many of the most photographed spots in
Great Smoky Mountains National Park.
Image by Jeaneane Payne. © 2022 All rights reserved.


Most Photographed Areas:
• Clingmans Dome
• Cades Cove
• Newfound Gap
• Morton Overlook
• Webb Overlook
• Elkmont
• Oconaluftee Farm Museum at Oconaluftee Visitor Center
• Mt. LeConte
• Abrams Falls
• The Sinks
• Mingus Mill (1 mile from Oconaluftee Visitor Center)
• Gatlinburg Overlook