Campgrounds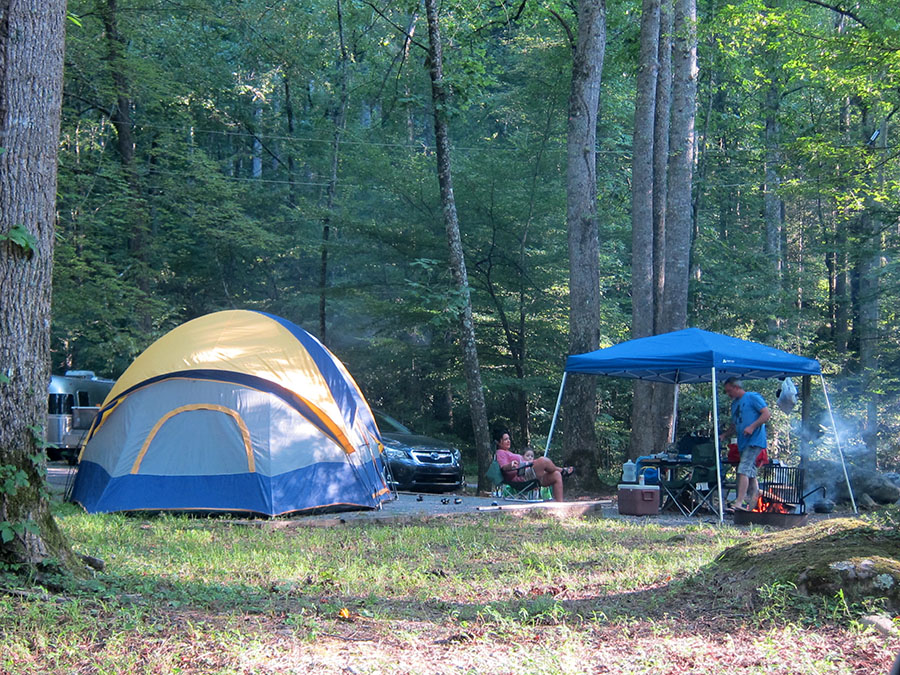 Firewood Regulations:
Only heat-treated firewood that is bundled and certified by the United States Department of Agriculture (USDA) or a state department of agriculture may be brought into the park. Campers may also collect dead and down wood found in the park for campfires. Certified heat-treated firewood is packaged and clearly marked with a state or federal seal. Heat-treated wood is available from a growing list of private businesses in communities around the park. Concessioners at Cades Cove, Smokemont, and Elkmont will provide heat-treated wood for sale during their operating season (typically March through October at Smokemont and Elkmont and through December at Cades Cove). Visit
www.nature.org/firewoodmap
for a map of local stores and businesses that sell certified firewood.
Additional information
about this regulation.
Campsites at Cades Cove, Cataloochee, Cosby, Elkmont, and Smokemont may be reserved online or by phone at (877) 444-6777. Advance reservations are required at Cataloochee Campground. All remaining park campgrounds are first-come, first-served.

Balsam Mountain Campground

Big Creek Campground

Cades Cove Campground

Cataloochee Campground

Cosby Campground

Elkmont Campground

Lookrock Campground

Smokemont Campground


Camping Policies | Horse Camps | Other Campgrounds